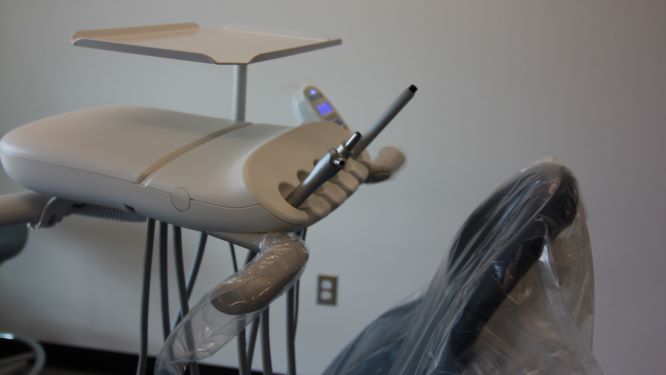 This week, Community Catalyst concluded its Rooted in Oral Health Equity webinar series with a panel discussion on how oral health clinics in Washington state are responding to the COVID-19 crisis. Panelists highlighted the strategies they are implementing to maintain access to essential oral health care for their communities while facing both budgetary and safety concerns. Having been one of the states earliest affected by COVID-19, Washington and tribal nations in the Pacific Northwest are now serving as a model for both policy change and innovative care delivery during this crisis.
Panelists included:
Sarah Vander Beek, DMD – Chief Dental Officer at Neighborcare Health
Chris Kaasa – Policy Advisor at the Washington Association for Community Health
Jessica Dubek, DDS – Dentist and Dental Director at Lummi Tribal Health Clinic
Jonathan Todorovich, DDS – Dentist at Lummi Tribal Health Clinic
Dr. Vander Beek and Mr. Kaasa underscored the fact that community health centers like Neighborcare continue to be a lifeline for the uninsured, underinsured and populations that are disproportionately affected by COVID-19 as well as our nation's ongoing oral health crisis. And while these vital health centers are more important than ever, they are increasingly facing financial uncertainty as they are inundated with patients in need of COVID-19 testing and treatment without adequate financial support.
In addition, as routine dental care has largely been suspended in Washington and other states across the country, health centers have had to quickly pivot to innovative approaches to providing oral health care to patients with urgent needs. Both Dr. Vander Beek and Mr. Kaasa noted that community health centers like Neighborcare have had to quickly ramp up their tele-health and tele-dentistry capabilities, relying on phone and video consultations and other virtual mechanisms to meet patients' needs and prioritize urgent cases. Recent policy changes at the state level have facilitated the provision of care via tele-dentistry, especially for Medicaid patients.
Among the most innovative models of tele-dentistry highlighted during the webinar is being implemented by the Lummi Nation in Northwest Washington state. Dr. Dubek and Dr. Todorovich described how the Lummi Tribal Health Clinic (LTHC) is overcoming connectivity barriers and bringing oral health care directly to patients while maintaining patient and provider safety. Utilizing an array of dental providers, including dentists and dental therapists, LTHC deploys "runners" directly to patients' homes to conduct dental consultations using tele-health technology. Runners are equipped with WiFi hotspots, iPads and intraoral cameras to conduct contactless patient evaluations and develop a care plan.
In many cases, LTHC is able to immediately provide patients with at-home care kits to address a variety of dental problems. These kits may include anything from toothpaste and other oral hygiene supplies to temporary fillings and silver diamine fluoride.
Both Neighborcare and LTHC showcased tele-dentistry as an effective tool for streamlining patient interactions, triaging urgent cases and maximizing community-based oral health providers. Panelists also emphasized the need to maintain and expand policies that allow for these innovative approaches to oral health care beyond the COVID-19 crisis. As Community Catalyst's Kasey Wilson recently noted, once this particular public health crisis subsides, the need for access to oral health care will not have disappeared. This unique moment offers an opportunity to transform a system that has historically left many without access to the oral health care they deserve. Now more than ever, advocates can lift up and expand innovative community-based models of care and the policies that support them to better address the oral health needs of all people.