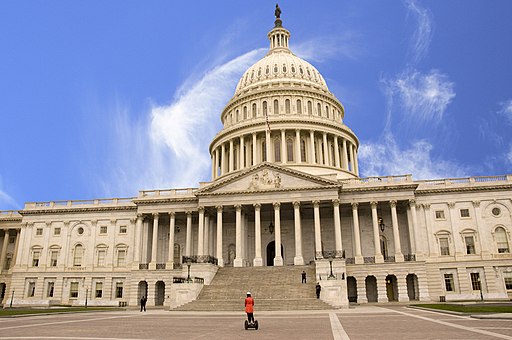 Less than half of Americans receive dental care each year due to a scarcity of affordable, accessible services in their communities. Nationwide, over 60 million people live in communities with too few dental providers and almost one-third of adults report having skipped dental care due to cost. Untreated tooth decay can cause lasting harm to our overall health and economic security, challenges that most hurt low-income families; communities of color and Tribal communities; and rural communities. Our recent webinar, Federal Opportunities to Support Dental Therapy, highlighted steps that Congress and the Biden administration could take to reduce these disparities by leveraging dental therapists.
Watch the webinar recording here. Panelists included:
Anita Glicken, Immediate Past Chair, Advisory Committee on Training in Primary Care Medicine and Dentistry
Libby Mullin, President, Mullin Strategies
Brett Weber, Public Health Policy and Programs Manager, National Indian Health Board
Laura Brannon, moderator and Dental Therapy Project Manager, Community Catalyst

Dental therapists are licensed oral health providers who have been in the U.S. for almost 20 years. They work under the supervision of a dentist to deliver commonly needed services, like exams and fillings, bridging the deepest gaps in access to care. Dental therapists are currently authorized to work in at least some settings in 13 states and demand to hire them far outstrips the available supply. While there are five dental therapy education programs in the U.S., more will be needed to meet the demand. The good news is there are a number of colleges and universities eager to start education programs. Federal support could help kick start them.
There are a number of ways federal policymakers can support the expansion of dental therapists. Here are some opportunities that panelists highlighted:

1. Adopt recommendations by a federal advisory group to increase funding and other supports for dental therapists.
Comprised of top medical and oral health experts, the Advisory Committee on Training in Primary Care Medicine and Dentistry (ACTPCMD) advises Congress and the Secretary of Health and Human Services. The committee recently released a report endorsing dental therapy as a critical strategy to advance oral health equity. This marked the first time that the committee focused a report on a single profession, underscoring significant federal interest.
The committee's recommendations for federal action include:
Making greater investments in dental therapy education under the Title VII program, including specifically setting aside funding for dental therapy and updating the statute to explicitly include dental therapists as eligible providers under Title VII
Bolstering the dental therapist pipeline with incentives such as scholarships and loan repayment under the National Health Service Corps
Providing funding to schools to increase number of faculty available to train dental therapy students.
Funding long-term tracking to measure issues like professional diversity and retention in the field.
These approaches could grow the number of dental therapists available to make progress on meeting America's oral health needs.
2. Lift the Restriction on Dental Therapists in the Community Health Aide Program.
Congress could also end a restriction limiting Tribes' access to dental therapists through the Community Health Aide Program (CHAP). The CHAP program focuses on empowering tribal members to become healthcare providers and serve their communities. Dental therapists were first authorized in the U.S. for Alaska Native communities under CHAP.
In 2010, Congress expanded CHAP from Tribal communities in Alaska to the Lower 48 via the Indian Health Care Improvement Act. However, a restriction was added requiring Tribes in the Lower 48 to seek state approval before hiring dental therapists as a part of CHAP, even as it lets them use other CHAP health workers. Lifting the ban could give all Tribal nations the chance to consider dental therapy without interference.
3. Fund the Alternative Dental Health Care Provider Program.
This summer, U.S. House and Senate committees advanced spending bills for fiscal year 2023 that would remove the ban on funding the Alternative Dental Health Care Provider Program. This 2010 grant program was created to help health systems, Tribal communities, and schools hire or train dental therapists and other innovative models of care. Yet, at the behest of dental therapy opponents, Congress has barred its funding for over a decade. In a letter to lawmakers, over 90 groups noted that withholding grants has prevented access to "new providers in communities facing the greatest shortages."
As the full Congress considers these spending bills, lawmakers could ensure to finally fund this program. If the President signs a budget with this policy change, federal agencies could educate community leaders about the profession when making grants available.
4. Strengthen oral health care and coverage in other ways.
Even outside of dental therapy, oral health has been a hot topic on Capitol Hill this year. The Biden administration is currently exploring ways to expand dental coverage for medically necessary care for people enrolled in Medicare and there is continued interest in Congress to add comprehensive dental benefits to this program. These efforts could set a path to strengthen access under Medicaid and in private coverage set by the Affordable Care Act. With each coverage improvement, policymakers can consider positioning dental therapists to provide the cost-effective care that more people will seek.

Too many people can't get needed oral health care, risking their overall health and wellbeing. Dental therapy remains a proven strategy to put high-quality dental care within reach. Fortunately, there is no shortage of ideas for how federal leaders can advance this model of care.

Photo credit: David Maiolo, CC BY-SA 3.0 <https://creativecommons.org/licenses/by-sa/3.0>, via Wikimedia Commons