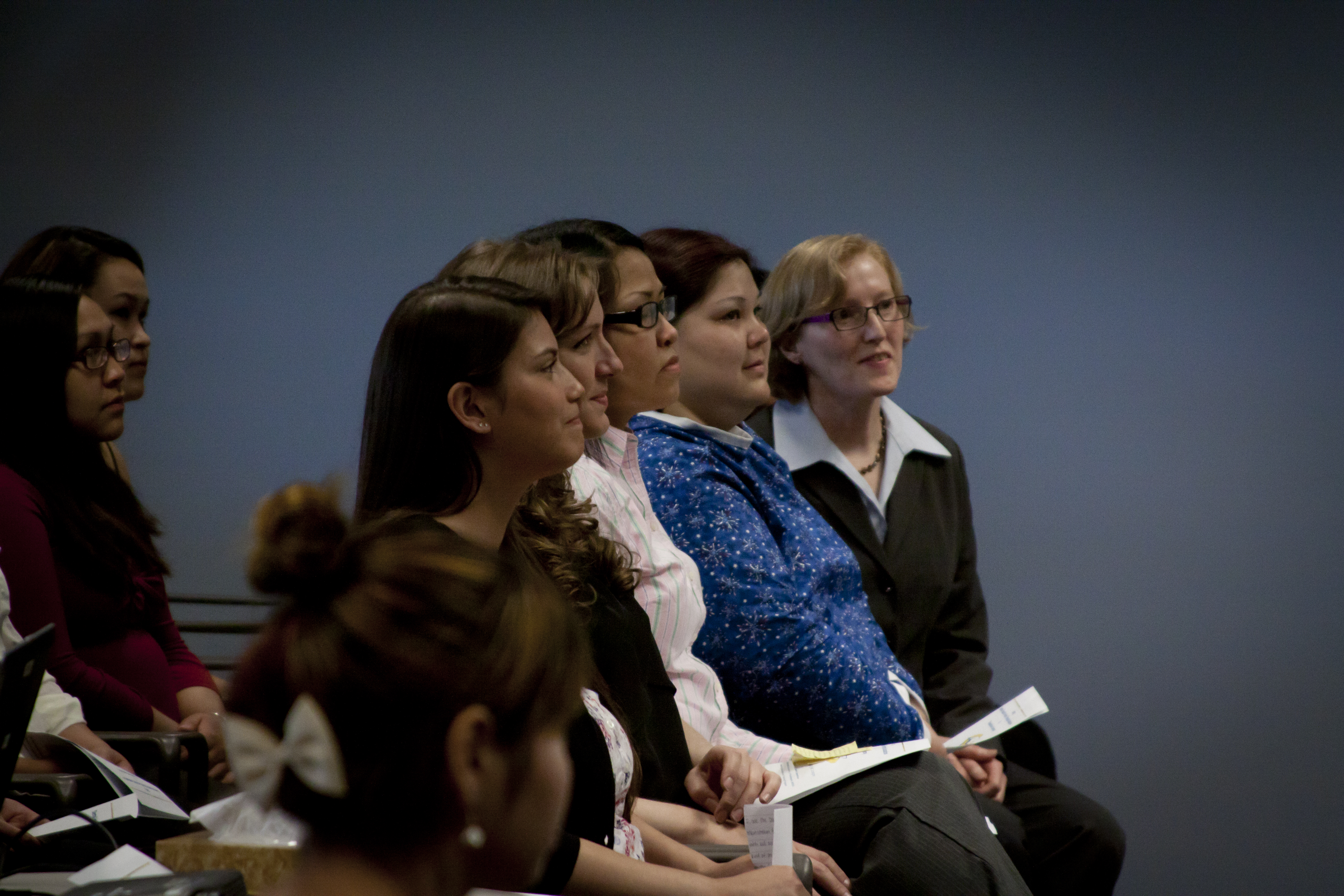 On August 6, Iḷisaġvik College's Alaska Dental Therapy Educational Program (ADTEP) became the first dental therapy educational program to receive full accreditation from the Commission on Dental Accreditation (CODA).
The CODA accreditation represents a huge milestone for an, at times, controversial program that grew out of great need in rural Alaska and burst onto the national dental scene as a lightning rod for debate and regulatory change.
Our journey began nearly 20 years ago when I was a commissioned officer in the U.S. Public Health Service, Indian Health Service (IHS), stationed in the western Alaska community of Bethel, about 450 air miles west of Anchorage. I loved being a staff dentist with the Yukon Kuskokwim Health Corporation (YKHC), but our team of about eight dentists, two hygienists and 15 assistants was waging a losing battle with dental disease.
No matter how hard we worked, there was always an endless stream of patients in pain and patients in need. The existing system to provide dental care for Alaska Native people in the region, and in Indian Country everywhere, was inadequate. Despite trying to recruit more dentists with higher salaries and putting in place disease prevention activities, the need overwhelmed the resources. Not enough dentists were choosing to work in IHS or Tribal clinics. We needed a better path forward.
The idea of dental therapy was introduced to me while I was in Bethel, and I remember thinking, "That model could work here."
Today, our program has graduated 63 Dental Health Aide Therapists (DHAT) students. They've spent 15 years practicing in the Alaska Tribal Health System, caring for patients who would otherwise have no access or delayed access to care. DHATs have made a significant difference to their communities, and only now are we starting to realize the incredible potential they have.
As a staff dentist, I simply wanted more help and healthier outcomes for the communities I served; however, I've found that these new dental team members are so much more than tooth mechanics, their impact goes far beyond filling holes in teeth. For me, the more I understood, the more passionate I became because I began to see the far-reaching impact DHATs have on the communities they serve.
Not only have we helped to keep teeth healthy and our patients pain-free, we've created a workforce, community leaders, and stable oral health care for future generations.
The ADTEP was created with one mission: to educate Alaska Native people to provide excellent dental therapy services in the communities where they live. There were no CODA dental therapy educational standards for us to follow. The guiding question that we came back to again and again as we developed the program was: "What does an Alaska Native person need to know to become a competent and caring DHAT?"
Like any other program in the underfunded IHS system, this program had to be created in a way that did not waste resources and that honored the people, place and culture. We were free to build the right model in the right place for the right reason and with the right people. We knew what didn't work. And that created opportunity for us to envision a better way. With that mission, we found energy and determination. It was an honor to work with dedicated people who always asked "how?" while knowing the answer would come even if it wasn't easy.
My awakening to the broader good the AK DHATs would usher in came as I attended professional meetings, learned from what researchers discovered, talked to funders, met people who could not access dental care when they needed it, and immersed myself in Alaska Native community and culture. I'm so grateful for all who took time to mentor me along the way.
There are many ways DHATs have had, and continue to have, significant impact beyond delivery of dental care including, but not limited to:
Serving as role models for young people living in remote communities;
Acting as economic engines in the communities where they live by receiving a good wage and spending it in those communities, as well as creating jobs such as dental assistants and clinic schedulers;
Providing culturally competent care;
Assuaging patient fear by providing patient-centered care;
Moving dental care in Tribal communities toward preventing the dental disease through addressing it with a medical model of care, instead of waiting for the disease to cause damage that results in the need for invasive procedures.
Valuing and promoting health, not just treating illness;
Illustrating how to change dental education to be more accessible for students of color through ADTEP;
Forcing dentistry to become more evidence-based, as the level of evidence required for dental therapy by regulating entities far exceeds what had previously been required of any other dental profession; and,
Elevating dentistry's understanding of the inequities and systemic racism that affect who can access care and what care they will receive.

Dental therapy has been a significant force pushing dental providers and organizations to redefine quality dental care from a humanistic perspective.
I'm so proud to have worked alongside passionate people who knew we could do better and, like the Alaska Native people who refused to be bullied into perpetuating what didn't work, stood up and made space for something new when dental therapy came along.
The achievement of CODA accreditation by ADTEP lends credibility on a national scale and opens the way for other programs to follow our lead. We are now an important step closer to the day when dental care is no longer a privilege but is available when and where it is needed.