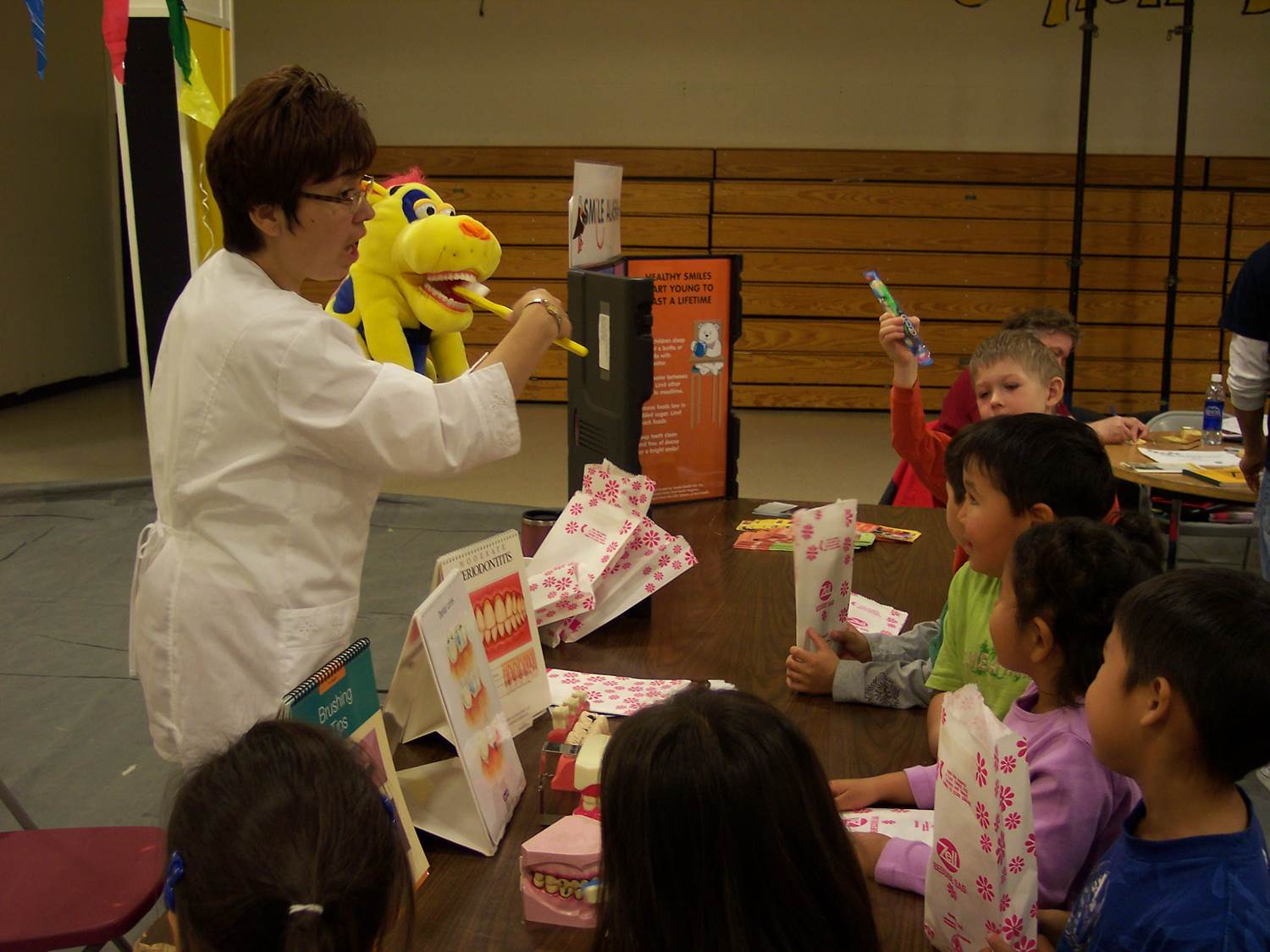 This month's installment of the Dental Therapy Webinar Series showed us how dental therapists are breaking the mold of traditional dental care and bringing care to their communities. Dental care is most commonly delivered in a dentist office - this doesn't work for many Americans and is particularly true during the current COVID-19 pandemic. This webinar revealed a broader view of dental care, where dental therapists serve in diverse settings, often integrated with other medical care and social services to provide much needed preventive and routine care to their community.
We heard from dental therapy experts and practitioners from Alaska and Minnesota, two of the twelve states where dental therapists are working or authorized. They each discussed what happens when dental care is made accessible and brought to the community. Click here for the webinar recording and see below for a few highlights.
Kelly Meyer is a dental therapist and dental hygienist at Hennepin Healthcare, a level one trauma center and safety net hospital in Minneapolis, Minnesota. She is based at a coordinated care center where she is able to reach patients with very complex medical needs (addiction medicine, HIV and AIDS care). The presence of dental therapists allows for more patients to be seen, and dentists can focus on more specialized procedures. Since the dental therapists are housed where patients are already going for care, it eliminates many logistical challenges and allows dental therapists to build trust with patients and serve as a liaison to other providers and services, like transportation, clothing, housing, food, and employment.
Savannah Bonorden is a dental therapist with the Southeast Alaska Regional Health Consortium in Sitka, AK. She provides dental care to fellow Alaska Natives in a hospital-based clinic and in community settings. The care provided by the dental therapists fills a significant gap and offers culturally competent care to kids who might otherwise go without. Savannah and her colleagues are innovative in their approach – they are integrated in numerous school settings and youth programs in southeast Alaska, where they are a friendly face ensuring kids get regular dental care. They also engage students in health education and career fairs and job shadowing to spark interested in the health care field.
Dr. Michael Helgeson is the CEO and co-founder of Apple Tree Dental, a nonprofit dental practice with eight brick-and-mortar locations and numerous mobile sites. Apple Tree was one of the first employers of dental therapists in Minnesota and has been a leader in utilizing dental therapy to bring care into community settings. Apple Tree has a particular focus on treating seniors and people with disabilities and its dental therapists can bring care to these patients where they are, in settings like group homes and long-term care facilities. Dr. Helgeson underscored that dental therapists are an ideal frontline clinician - they are versatile and can work with the entire team, connecting oral health with medical, behavioral, occupational and physical therapy, etc. And they are extremely cost-effective to employ, allowing Apple Tree to expand its community-based care programs and generally treat more patients with the same budget. He shared a new report that examined the productivity of Apple Tree's dental therapists over 10 years.
Dental therapists have worked in the U.S. for over 15 years, providing high-quality and cost-effective care. They are transforming and improving where and how care is delivered to communities – particularly those who are underserved by the current dental delivery system. To continue learning about the dental therapy profession, click here to join our next webinar: Dental Therapy – The Economic Case.