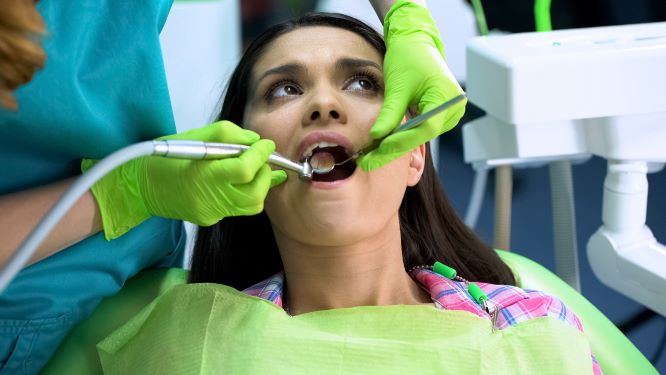 Since its inception, dental therapy has had dual objectives – to improve access to care and to create new entry points into the oral health profession that result in broader representation.
The first U.S. dental therapy program was initiated in 2004 by Alaska Native leaders to address chronic dentist shortages across their communities. Historically, Alaska Native communities have had a difficult time recruiting and retaining oral health providers. And this issue is not unique to Alaska. People in rural communities, people living in poverty, seniors and people living in Tribal communities, among far too many others, also have difficulty accessing oral healthcare.
Over the last 15 years, the Alaska dental therapy program has reimagined the way oral health care is delivered and grown the dental therapist profession. The leaders of the movement not only brought providers to communities, they built an education and employment pathway that focused on creating jobs in underserved communities. As a result, these health practitioners are of and for their communities.
Nationwide, more and more states are considering dental therapy and passing legislation in support of its implementation. Dental therapy is currently authorized in some or all settings in 12 states across the country, including my home state of Michigan that authorized dental therapists in 2018.
Pressures on the dental care system and changes in delivery methods due to COVID-19 will only intensify the need to consider more cost-effective and efficient ways to build the oral health care team and deliver care. When dental therapy is authorized and implemented properly, the program creates good-paying, local oral health care jobs and ensures that those job opportunities are available to underserved areas and historically underrepresented communities.
Dental disease disproportionately affects some communities more than others as a result of systemic barriers. This results in distrust and historical trauma. Black and brown communities, elderly communities and impoverished communities are all populations that experience a greater number of barriers, resulting in higher levels of the dental disease burden.
Trust and representation matter and addressing the social determinants of health mean more comprehensive solutions. Dental therapy can increase access to care and creates pathways for providers as well as job opportunities in affected communities, creating long-term points of care in those communities.
Dental therapy has the potential to be a different kind of program – the kind of program our communities need now. Dental therapy, when done right, creates good-paying, local jobs directly of and for affected communities. These are not just outreach workers, but skilled practitioners.
Policy is the first step, but rulemaking matters and is paramount to ensuring dental therapy achieves its dual mission. We've seen how important community, educator and employer partnerships are right here in Michigan. Rulemaking is currently under way for Michigan's dental therapy law and their details will have a major impact on the efficacy of dental therapists in Michigan. Authorizing dental therapists has the potential to expand access to care and improve oral health while making the oral healthcare system more reflective of the communities it serves. Or dental therapy can reinforce the status quo.
The crises facing our country are causing our nation to rethink many things – dental therapy is an innovative solution that rises to the occasion of the moment and keeps communities front and center.